GrCH Sagebrush's Red Wine and Blue
---

Owned by: Diana Butts &Bonnie Finelli & Sherri Del Pozo & Nancy Sumida
Bred by: Sherri Del Pozo & Nancy Sumida & Marcy Lew & Bonnie Finelli

Gibbs is a littermate to our boy Zeke. Gibbs finished quickly under the care and perseverance of Diana. Thank you Diana Butts for your commitment to this wild boy
We look forward to good things in this boy's future.

Starting 2015 off with a BANG!
Gibbs and Stephen BOB at Tri Valley Working Dog Show 1-15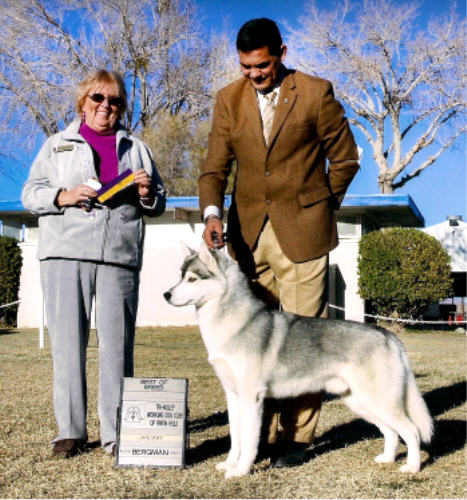 Gibbs is a new Grand Champion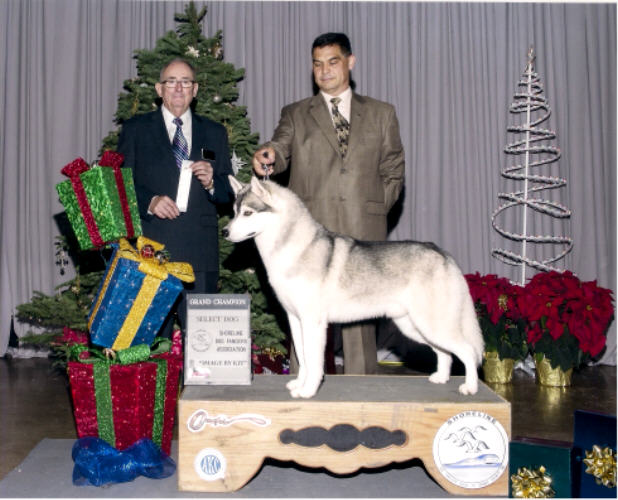 Presented by Stephen Cabral 12-14

Gibbs earns back to back 5 point majors to finish.
6-21-14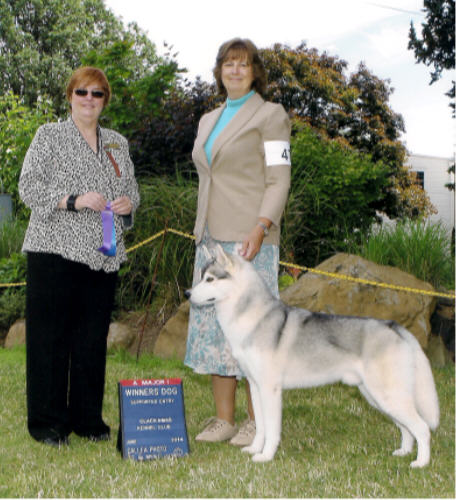 Thank you Mrs. Cindy Stansell for this nice win.
Well done Diana and Gibbs!

| | |
| --- | --- |
| OFA: SH 18583E28M-VPI | CERF: SH-EYE312/22M-VPI |



   Gray and white Male
   Brown eyes
   DOB 11-11-11
                                                  
                                   		BIS GRCH. KONTOKI'S A BEND IN THE ROAD  
                   			BIS GRCH KONTOKI'S ISAIAH LITTLE PRAYER FOR YOU
                                 				Kontoki's Eye Candy 
               		GrCH. PARAGON'S EVERY NOW AND ZIN
                                  				CH. KRISTARI'S RUSSIAN ROULETTE 
                  			BIS GRCH PARAGON'S RED RED WINE
                                 				CH. PARAGON'S SERENDIPITY

                                  				CH. SNOWFIRE'S HOT STUFF
                   			 BIS CH. SEEONEE'S POINT BLANK
                                   				CH. ARTIKA'S VANISHING POINT 
              		CH. SAGEBRUSH'S BLUE POINT
                                   				CH. KAILA'S SILENT SNOW 
                    			Kaila's Rose of White Star  
                                   				CH. SLED WAY JP'S WINTER ROSE  





Return to Portrait Studio

E-mail us!

Back to KARAMAD Siberians Home Page
2-15