---
Karamad's Juneau D'One ~ "Juneau"
March 13, 1991 ~~ August 12, 2004
Juneau was owned by Bart and Michele, Nathan and Cameron and was a constant companion to her K-9 sister Sandee. She has left a big void in their lives, but she will be remembered for the good times they shared.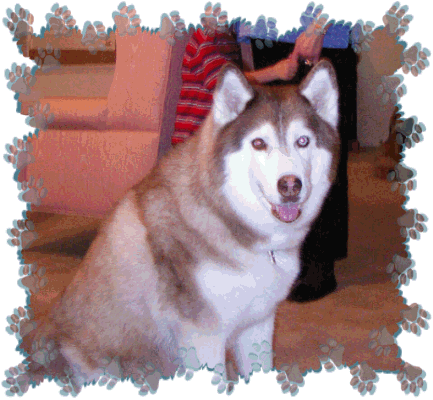 Click here to view a special tribute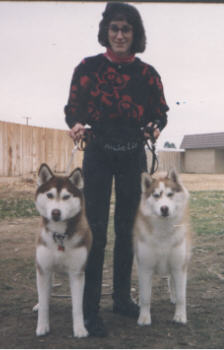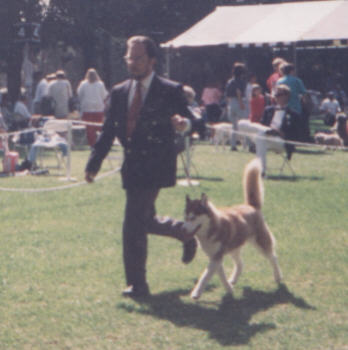 1992 Juneau and Sandee, the showgirls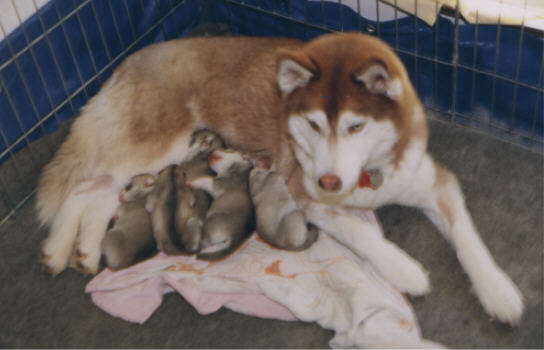 March 1996 What a Mom!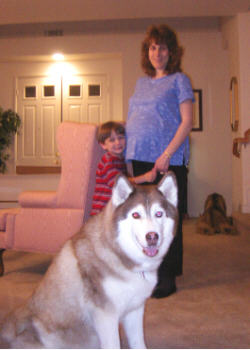 2003

Red and white Female
Bye eyes
DOB:  3-13-91
                                   CH. INNISFREE'S PEGASUS 
                    CH. KAILA'S BEAU BLEU OF RUSOJHN 
                                   Katta's Colleen of Kaila 
               AM/CAN CH. AMAHOK'S STAR TREKKER 
                                   CH. INNISFREE'S TORCH O'TAMERLANE 
                    Tamerlane's Autumn Song 
                                   CH. BELL CANYON'S FLEUR-DE-LIS 
      Karamad's Juneau D'One 
                                   CH. AADAK'S HERE'S LOOKINATCHA KID 
                    CH. NEECHEE'S SNOWFIRE DARKSHADOW 
                                   CH. SNOWFIRE'S APRIL EDITION 
               CH. KARAMAD'S LEADING LADY 
                                   AM/MEX CH. KARNOVANDA'S SILVER FOX 
                    Camber's Silvermist of Karamad 
                                   Cam of Miroskima 
 



Return to Top of page

Return to Portrait Studio

E-mail us!

Back to KARAMAD Siberians Home Page