CH OSITO'S SOUTHERN KENAI- "KENAI"

---
Bred by Jeri Muntis
August 8, 1990 ~~ April 22, 2004


| | |
| --- | --- |
| OFA# SH-11244G | SHOR# S-6898 |
Kenai joined us here at the age of 6. He fit right in with the rest of the guys and spent the rest of his life here as a happy camper. His good nature made him an easy guy to live with and he acted like he had been here his whole life. Thank you Shadow for yet another of your kids with a great personality!!
We miss you Kenai!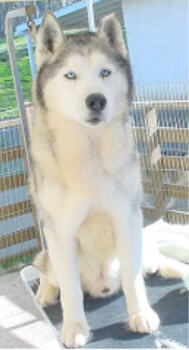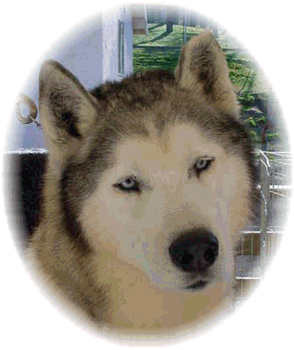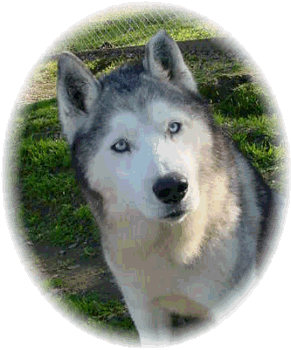 Photos taken Feb 2003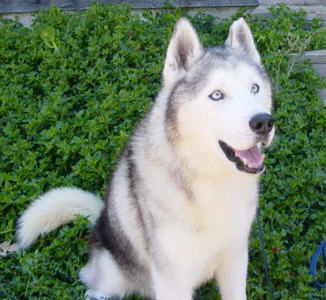 Happy 13th birthday. 8-5-03


Gray & white male
Blue eyes
DOB:  8-5-90
                                   	CH. KONTOKI'S NATURAL SINNER 
                    		CH. AADAK'S HERE'S LOOKINATCHA KID 
                                   	CH. AADAK'S RHEANAN 
               		CH. NEECHEE'S SNOWFIRE DARKSHADOW 
                                   	CH. PAX' GIH OF HOLOKAI 
                    		CH. SNOWFIRE'S APRIL EDITION 
                                   	CH. SNOWFIRE'S VIVA 
  	CH. OSITO'S SOUTHERN KENAI
                                   	CH. KAILA'S BEAU BLEU OF RUSOJHN 
                    		CH. CLYMARA'S CRASH CORRIGAN 
                                   	Kaila's Clymara Cachet 
               		Osito's Satori 
                                   	Marovuk's Czar Nikilos 
                    		Setting Sun's Targa of Osito 
                                   	Poli's Setting Sun Anya 


Return to Top of page

Return to Portrait Studio

E-mail us!

Back to KARAMAD Siberians Home Page