GrCH Poku Karamad's The Cruise Director
Hailey

Owned by Dave and Jennifer Craig, Sherri Del Pozo & Andrea Phillips
bred by Andrea Phillips, Sherri Del Pozo & Nancy Sumida

Hailey has been competing in the owner handler class since the middle of this year. She is currently number 3 Siberian Husky in the country, owner handled. Look for her at Eukanuba in December.
Hailey has found her forever home with Dave and Jen in Southern CA. She started her show carrier with a bang taking a Group 1 at the Sun Maid KC match.
Thank you Mindy and Linda for sharing Bud with us to make this beautiful girl happen.
Hailey took the show ring by storm and finished in style going WB/BOW/BOH/OHGp 1
We are very proud of this girl.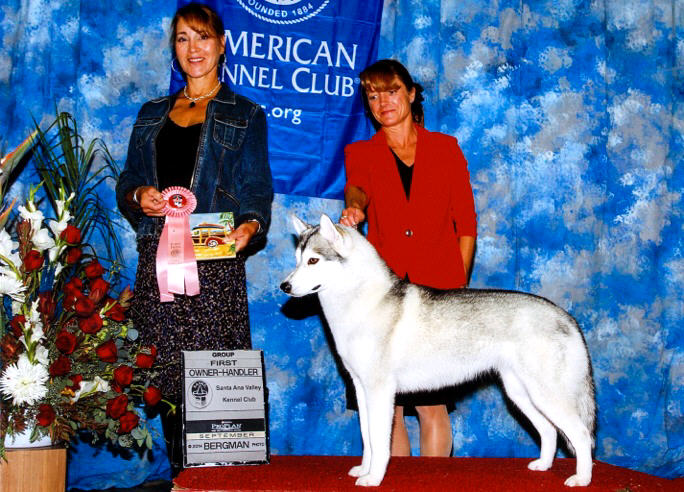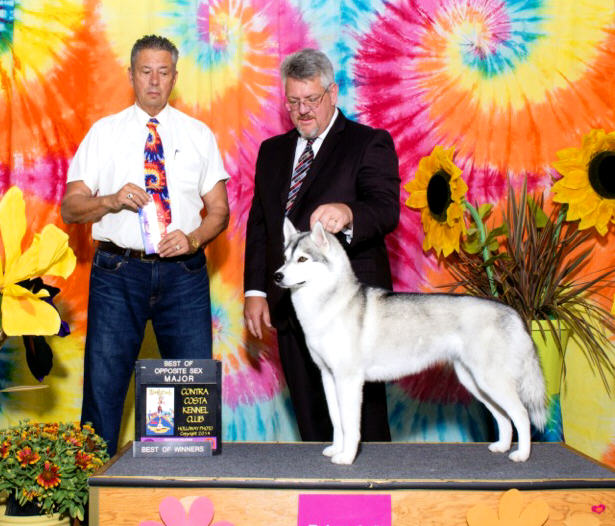 WB/BOW for a MAJOR!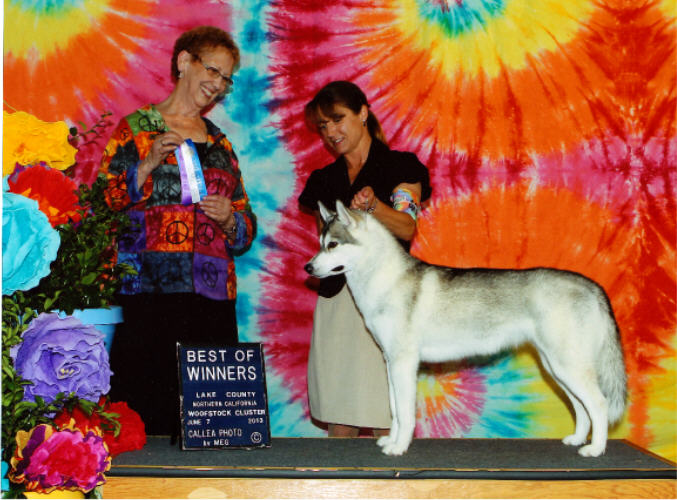 Hailey and Jen in the winners circle again.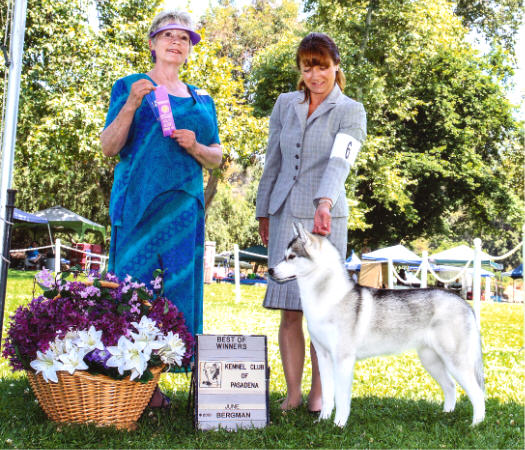 First point from the 6-9 class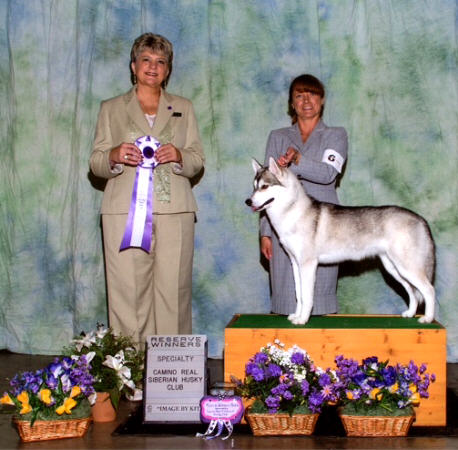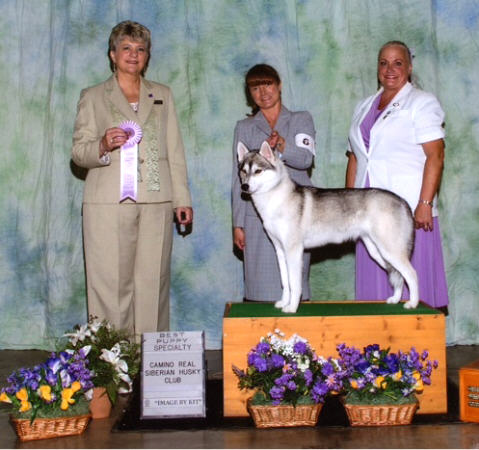 RWB and Best Puppy at Camino Real Specialty 5-13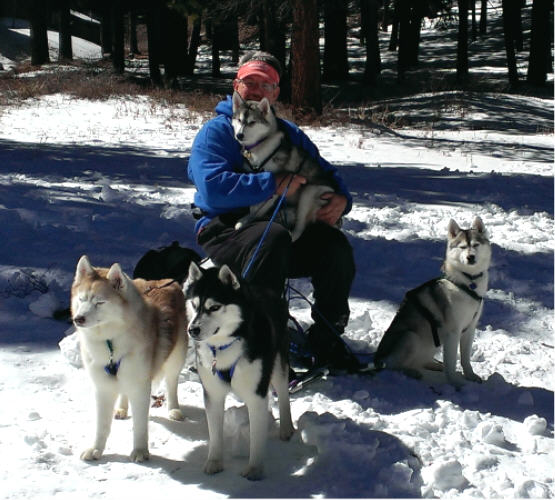 Hailey (sitting on Dave's lap) and her friends (L - R) Kai, Summit and Cobalt. 2-24-13

| | | |
| --- | --- | --- |
| OFA: SH-18784G25F-VPI | SHOR: S11648 | DNA: SH-485/8 |
| | | | |
| --- | --- | --- | --- |
| 6-2-13 | WB/BOW | Ms.Christine Anderson | 1 pt |
| 6-7-13 | WB/BOW | Mrs. Pat Hastings | 2 pts |
| 1-25-14 | WB/BOW | Mrs. Dorothy Collier | 3 pts |
| 2-17-14 | WB/BOW | Mr. Whitney Coombs | 1 pt |
| 5-24-14 | WB/BOW | Mr. Eric Leibes | 2 pts |
| 6-7-14 | WB/BOW | Mr. Bart Miller | 4 pts |
| 9-14-14 | WB/BOW | Mr Karen Ashe | 2 pts |
| | BOH/GR1 | | |
| | | | |

					AM/CAN CH STOLI'S MISSION ACCOMPLISHED
                   	      	CH SNOWFIRE'S ALL THE RIGHT MOVES
                               	         			CH ROCKLAND'S DAUGHTER IN LAW
                                        			CH SNOWFIRE'S UP AND ADAM
                    	      	CH SNOWFIRE'S GOODNESS GRACIOUS
                                       			CH  SNOWFIRE'S MARTHA STEWART
   	HAILEY        
                                        			CH SYNTARI'S MR GOODBAR
                             		BIS CH SYNTARI'S SNOW STORM
                                        			CH SYNTARI'S SASHA DIAMOND
                       	Poku's Diamonds From The Sky
                                        			CH. SYNTARI'S THANKS FOR PLAYIN'
                             		CH SYNTARI'S DIAMOND IN THE SKY
                                       			 CH SYNTARI'S KARAMAD DIAMOND

10-16