CH SNOWFIRE'S SCENIC CRUISE - "Bud"
---
| | |
| --- | --- |
| | Bred And Owned by Linda and Mindy Lehman - SNOWFIRE |
Bud came to sunny California to share his wonderful pedigree with a few select girls. He got off the plane and selected his spot on the bed, and settled right in. He is a great house guest and has made himself right at home. Special thanks to Linda and Mindy for sharing Bud with us and allowing him to spend time here. We look forward to the future of his progeny.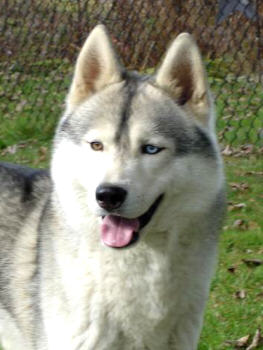 Shown at Nor Cal SHC by Dave Craig.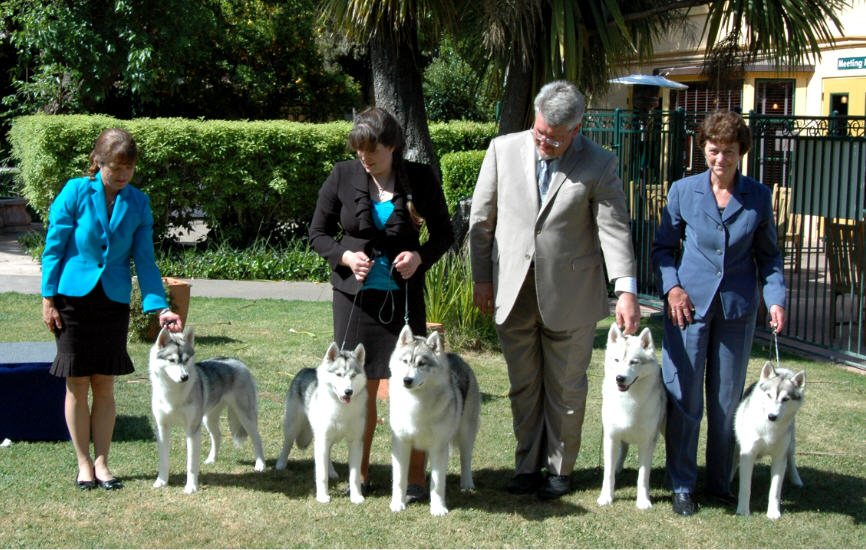 Bud and his West Coast kids at Nor Cal SHC 4-27-13
left to right
Hailey, Trinket, IC, Bud and Tara
| | | |
| --- | --- | --- |
| Thyroid tested normal | OFA: SH-17535G49M-VPI | SHOR: S-11264/14-82 |

West Coast Sire of:

From: CH KARAMAD'S MOONSTRUCK AT SUNDANCE

GrCH KARAMAD'S SUNDANCE BROWN EYED GIRL - "Tara"

From : Poku's Diamond From the Sky

Karamad and Poku's Diamond Keepsake - "Trinket"

CH POKU KARAMAD'S THE CRUSE DIRECTOR - "Hailey"CH Poku & Karamad's Diamond Dust - "IC"

From: CH SUNDANCE'S KEIJA OF NeeChee

Sundance Karamad's Sage Queen Anna - Sage

From: Karamad Sumiro For Zintimental Reasons

Karamad Sumiro Cruz'n to Helmcrest - "Apex"

From: CH POKU's CLASSIC DIAMOND

Poku and Karamad 5th Avenue Diamond - "Gracie"

Karamad and Poku's Diamond Scene - "Emmie"
On the East Coast

CH Snowfire's I Needa Rita Bred and owned by Linda and Mindy Lehman
CH Snowfire's Runs Like A Girl Bred and owned by Linda and Mindy Lehman
CH Snowfire's Honest To Goodness Bred and owned by Linda and Mindy Lehman needs majors to finish
GrCH Stoli's Makin' A Scene! Bred and owned by Pat Tetrault - Stoli Siberians


CH. SNOWFIRE'S SCHUYLER YVAR
AM/CAN CH STOLI'S MISSION ACCOMPLISHED
CH. STOLI'S MALINKA VOLCHISTA CD
CH SNOWFIRE'S ALL THE RIGHT MOVES
CH. ROCKLAND'S STARR ATTRACTION
CH ROCKLAND'S DAUGHTER IN LAW
Sno Sky Tru Blu Starr


CH SNOWFIRE'S SCENIC CRUISE
Grey/white, bye eyes
CH. SNOWFIRE'S SCHUYLER YVAR
CH. SNOWFIRE'S UP N ADAM
CH SNOWFIRE'S SORORITY SISTER
CH SNOWFIRE'S GOODNESS GRACIOUS
CH. ROCKLAND'S CENTER STAGE
CH SNOWFIRE'S MARTHA STEWART
SNOWFIRE'S DOUBLE EXPOSURE


Return to Portrait Studio

8-15