CH Karamad's Winds of Change
---
co-owned with Nancy Sumida, and Jessica Breinholt

Kadja had a whirlwind show career. She attended a handful of shows in early 2011 where she gathered a few single points and a Best of Breed win. She and Nancy hit the ring in late August and in 7 consecutive shows with Nancy, she was awarded 5 times WB, 3 of them majors and twice major reserve.
We look forward to showing Kadja as a special in 2013
Sometimes in the winds of change . . . we find our true destiny.
---
Introducing our newest Champion.
Thank you Ms. Zaker for finishing our girl with a third major.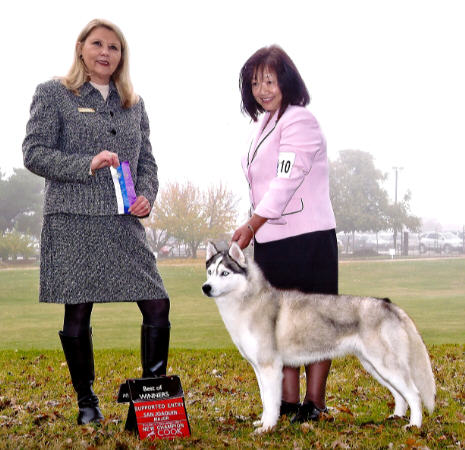 2-5-10 Kadja was chosen WB/BOW/BOB for her first point!



3-5-11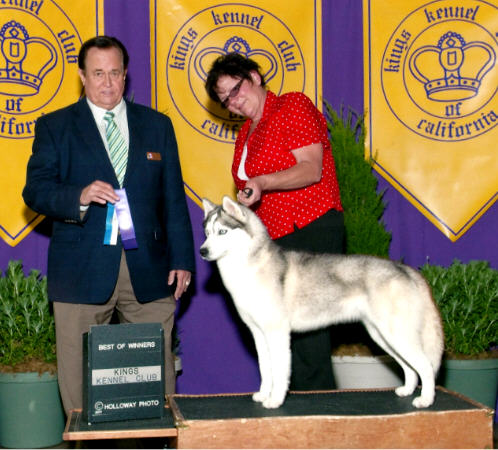 3-25-11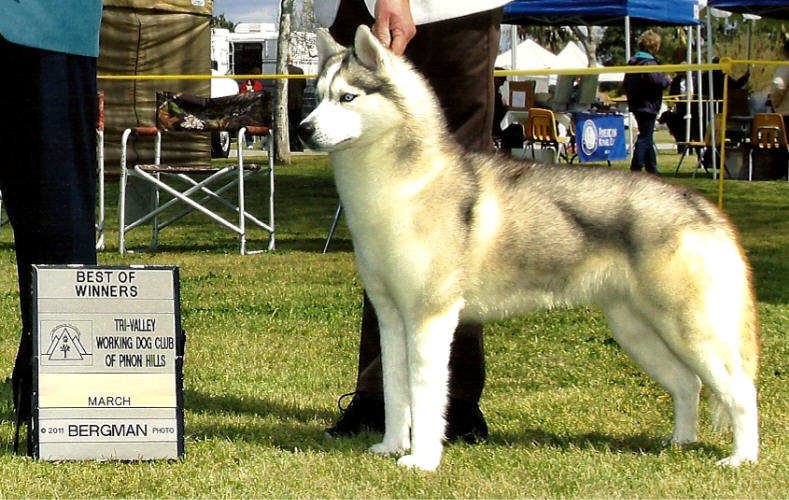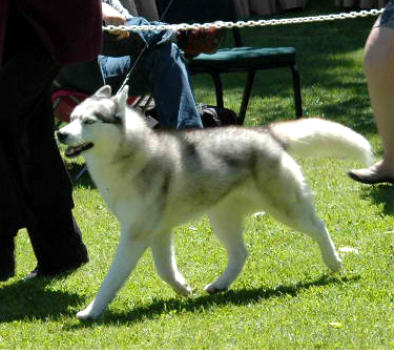 Kadja moving out. 4-29-11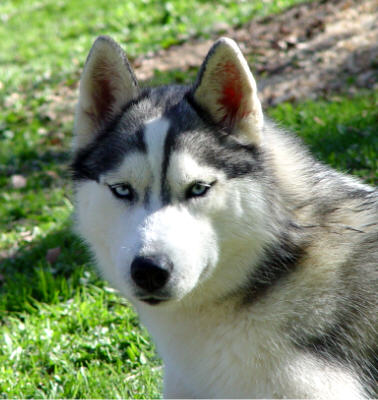 November 2009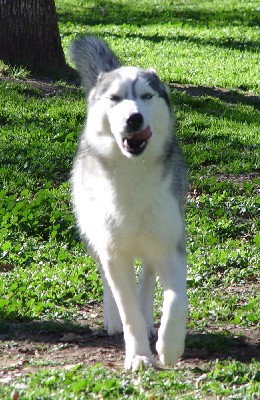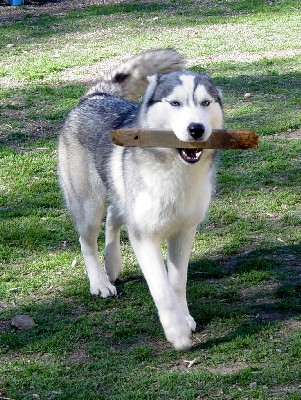 | | | |
| --- | --- | --- |
| CHIC#: 75656 | OFA: SH-17663E30F-VPI | SHOR : S11247/11-32 |
| | | | |
| --- | --- | --- | --- |
| 2-5-10 | F.M. McDonald | WB/BOW/BOB | 1 pt |
| 3-5-11 | Robert Caswell | WB/BOW | 1 pt |
| 3-25-11 | Jay Richardson | WB/BOW | 1 pt |
| 3-26-11 | Catherine Bell | WB | 1 pt |
| 8-27-11 | Angela Porpora | WB | 3 pts |
| 9-25-11 | Donald Booxbaum | WB | 2pts |
| 10-9-11 | George Marquis | WB/BOW | 2pts |
| 11-25-11 | William Shelton | WB/BOW | 3pts |
| 11-27-11 | Sharon Zaker | WB/BOW | 4pts |
| | | | |


DOB: 1-24-2009
Gray/white, female, blue eyes
                                   				CH. KARNOVANDA'S THE FUTURE KING 
                   				 CH. KARNOVANDA'S MAN ON THE MOON
                                   						Karnovanda's Moon Music
              			 CH. KAYENTA'S DARKWIND
                                  						 CH. KARNOVANDA'S SURVOYI
                   				 CH. KAYENTA'S KOSHARI
                                   						 CH KAYENTA'S NAVAJO GHOST
	  Karamad's Winds of Change    
	                                       					 CH. KARNOVANDA'S GREY SPIRIT
                    				 CH. CHRISDON'S DISTANT THUNDER 
                                   						  CH. CHRISDON'S AMALIA
               			 CH. SYNTARI'S IMAGINE THAT    
                                  						CH. KARAMAD'S SUMIRO BEARHEART 
                    				CH. SYNTARI'S KARAMAD DIAMOND
                                   						 CH. SYNTARI'S TRICK OR TREAT 



Return to


Return to portrait studio