Karamad's Mira Majesty ~ Mira
---
February 27, 2003 ~ November 27, 2010
Gone too soon.

Mira owned the hearts of Janis and Bud Beghtol and her buddy Kira.

Tribute to Mira

From the day we met we stuck like glue her and I. It was hard on both of us to be separated. But after five or so years we began to work it out. She didn't freak out anymore when I had to leave her. She was such a doll and I was so proud of her. It was at the same time that she became so beautiful. I saw her daddy walking her and I raced for the camera and caught her lopping beside him. Later I asked Bud why he had walked her and he said it was because she looked so beautiful. He had seen it too.
For the next year and a half we lived the life I had always dreamed of. My beautiful doggies. My beautiful Kira and Mira. Then when she was seven they told me she had cancer and only had thirty days to live and my world came crashing down. I didn't even know she was sick. She would be with me in the same room all the time and I didn't know. We went for walks every night and I didn't know! And for the last twenty two days of her short life I watched her being eaten alive by this horrible thing. There was nothing I could do, it was too late! What a crewel way to take her from me. My pretty Mira. I never saw her grow old. Her eyes were always bright.
I remember on Thanksgiving, I was in the kitchen cleaning up the dinner mess. The dinner I had shared with her. Bud hollered... "I let Mira out". But I already knew, because I just saw her go by the window. Oh god, she's heading toward the planter. No running, jumping, or playing. Her liver could rupture. I fought down the want to run after her. Jumping up in the planter and investigating the bushes was her favorite thing to do. Well if she should hurt herself and die, at least she died doing something she loved. So I kept cleaning up, thinking about what I'd feel if I saw her out there struggling. Oh God. I moved toward the sink to rinse off more dishes and this is what I saw when I looked out the window.
My sweet Mira laying on the cool cement, peering in the kitchen window… watching for me. I was more important then the bushes. Watching me was more important. A day and a half later she was gone. She was only 7 years old. I can't believe she's gone. The rules for grieving are all different when they die young.
I loved you Mira…
Mommy
(Janis)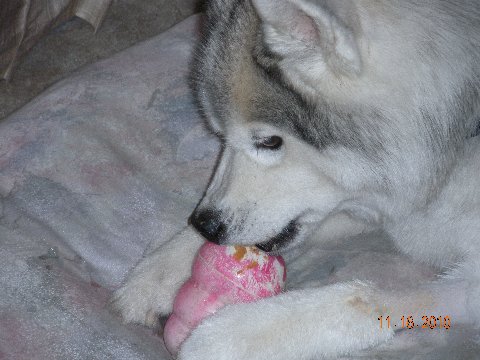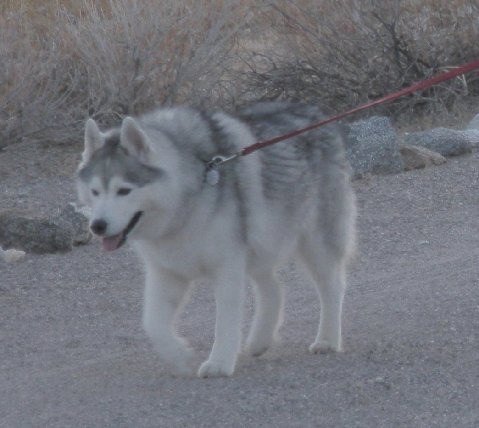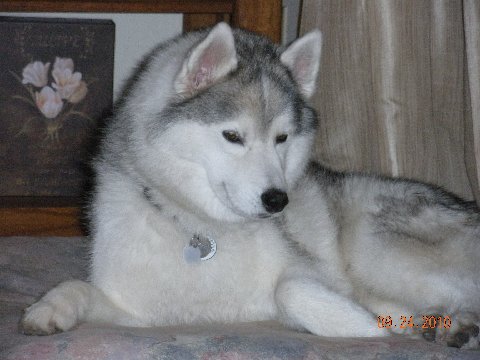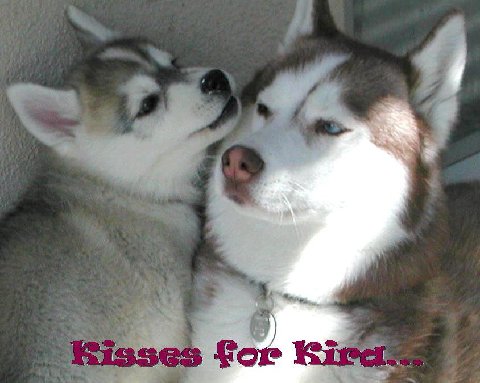 Gray and white Female
brown eyes
DOB: 2-27-03  


Return to Top of page

Return to Portrait Studio

E-mail us!

Back to KARAMAD Siberians Home Page
11-30-10