Karamad Sumiro Rydin' High

bred by Sherri Del Pozo & Nancy Sumida & Jessica Breinholt
owned with Sherri Del Pozo & Nancy Sumida & Jessica Breinholt & Marcy Lew
Ella is one of our up and coming youngsters. We look for her to make a good showing.
Hopefully she will learn to keep 4 feet on the ground!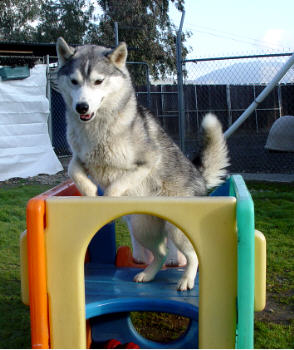 12-10-11
WB/BOW for 2 more points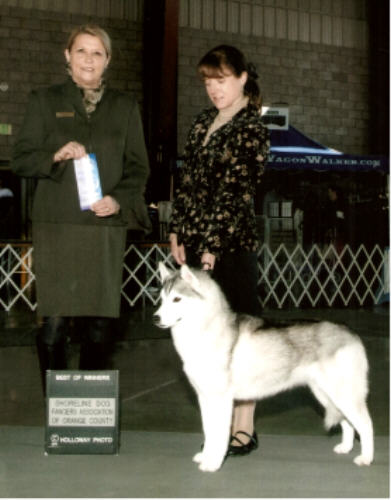 Thanks Jenn for showing our girl.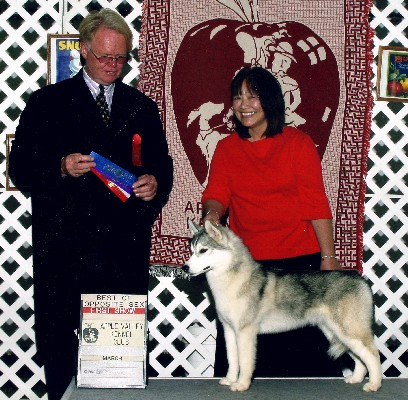 3-14-10 Mr. Bill Shelton's choice for WB from the 6-9 class her first weekend out.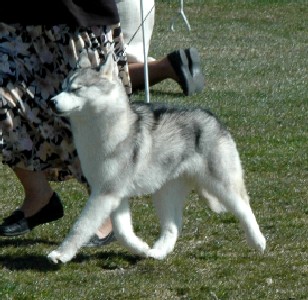 | | | |
| --- | --- | --- |
| OFA: SH-17827G29F-VPI | SHOR: S11380/12-38 | CHIC# 80513 |


DOB 9-3-09
Gray and white female
Brown eyes


                    				CH KONTOKI'S 'N' BINGO WAS HIS NAME O
               					CH KARAMAD'S SUMIRO SUPERNATURAL 
                   	 				CH KARAMAD'S SENTIMENTAL JOURNEY 
			CH SUMIRO'S OUT OF THE WOODS 
                   		 			CH. KARAMAD'S SUMIRO BEARHEART
               					CH KARAMAD'S BEARHUGS
                    					CH SYNTARI'S TRICK OR TREAT
	Ella

                    					CH. NEECHEE'S SNOWFIRE DARKSHADOW 
              		 			CH. KARAMAD'S REDD RYDER 
                    					CH. AMAHOK'S KINDRED SPIRIT 
			 Karamad's Moon Ryder O' Kaylenberg 
                    					A/C CH. TAMERLANE'S CARPE DIEM CD CGC 
             		  			CH. KAYLENBERG'S EDGE OF NIGHT
                    					Kczar's Midnight Misha